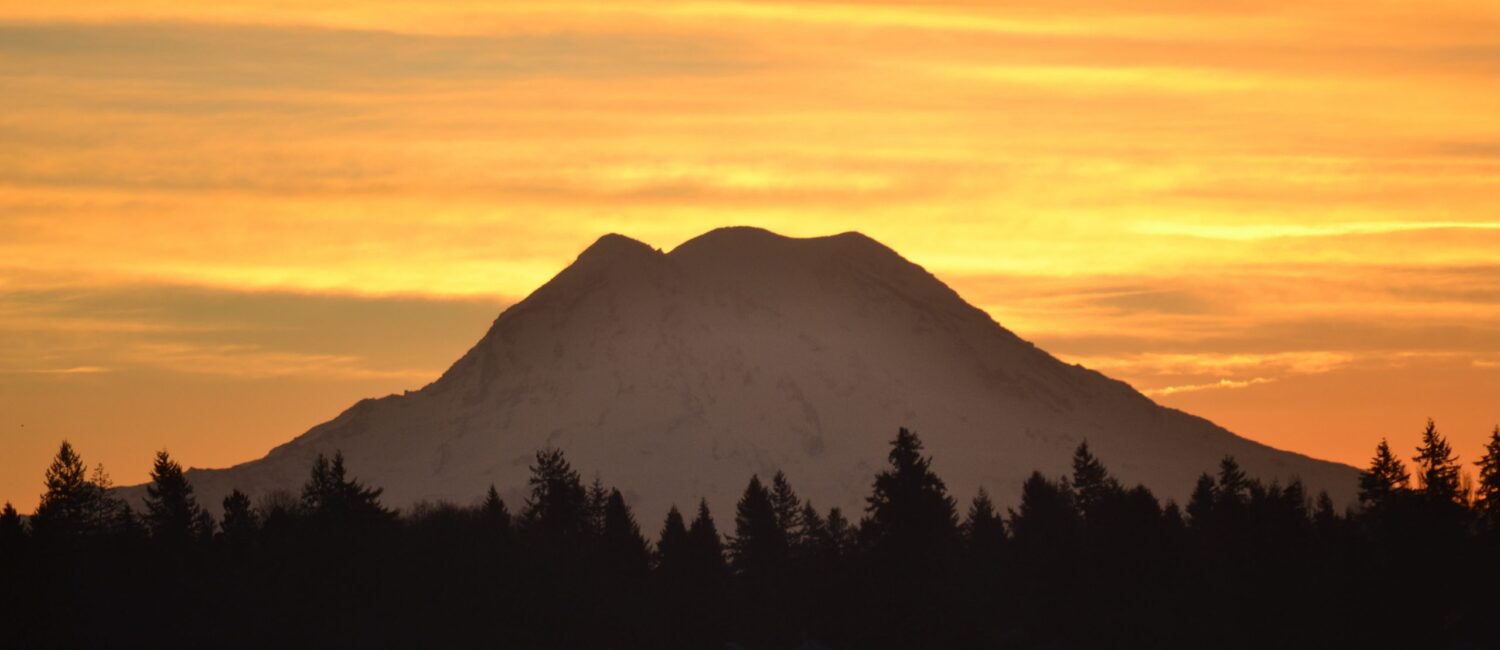 What We Do
As the Pacific Northwest's leader in public sector executive search, our process is far–reaching and thorough. We help you find exceptional leaders who are in tune with the demands of the public sector and the culture of your organization. Our focus—shaped by more than 25 years in the field—is on quality placements and excellent customer service.
Karras Consulting offers customized, integrated, high-quality executive search services that are tailored to the needs of our client. We develop close and effective working partnerships with you to ensure we understand your strategic issues and search requirements.
A successful recruitment results from a logical and comprehensive plan linked to a strong working relationship and communications between the executive recruiter and the client. The following elements of the pre-search activities and project will be reviewed with you:
Clear communication is essential for a successful recruitment. We will meet our clients, in-person, throughout the process. We provide comprehensive weekly written updates to keep our clients apprised of the progress of the recruitment and are easily accessible at all times during the recruitment to answer questions and provide updates.

Developing the Candidate Profile
Our mission is to not simply search for a suitable, but rather an extraordinary leader with the skills, abilities, integrity and experience to build and enhance your organization's reputation. Once we have a firm understanding of the job description, organizational culture, desirable qualifications, performance dimensions and key competencies, we will work you to establish the candidate profile and qualifications of the new leader.
We interview key personnel and meet with business and community stakeholders whose insights are deemed critical to the process so we can gain perspective to help us best represent the opportunity and assess potential candidates. This will help us to complete the overall picture of your organization.
Building a Strong Candidate Pool
Generating a diverse and qualified pool of applicants means reaching out to those looking for new opportunities in addition to capturing the attention of outstanding individuals who are not "on the market." One of our key strengths is identifying and recruiting individuals who are satisfied in their current roles and not actively looking for a new job, but would be an excellent for your organization. Rather than relying on traditional advertising, we go after candidates we've vetted ourselves, through aggressive networking and an extensive candidate database we've built from the ground up.
Developing the Candidate Profile
Our team has established external outreach networks to support your organization in reaching a diverse pool of candidates. We go out to a broad list of local and national diversity recruitment sources and have developed relationships with a wide range of diverse individuals and organizations. We have a proven track record of providing diverse candidates to our clients and we feel it is important that the candidate pool reflect the diversity of the communities served by your organization.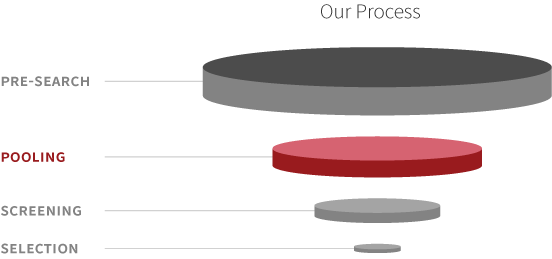 Many people look good on paper. Others interview extremely well. But how can you judge who will really fit into your organization's vision and culture? We will help you evaluate the candidates' ability to walk the talk.
Our selection process is designed for you to participate in the screening process at key points during the recruitment. We assist you in developing appropriate processes, resources and materials for use in selecting candidates as finalists. We help to design appropriate and behaviorally based, content valid interview questions. The more methodical and systematic the interview process, the more likely it is to produce the kind of information needed to make good judgments about an individual's chances for success.
Comprehensive Background Check
A thorough background check is critical because it provides an overarching picture of the behavioral pattern of the candidate. It is our practice to go beyond references listed on the resume. We find that candidate supplied references provide less balanced information about the candidate than information acquired from other supervisors, peers and subordinates. We go deeper, and consequently provide a more complete picture of each candidate's strengths and challenges.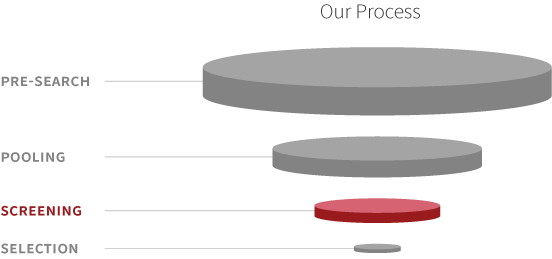 Karras Consulting can also recommend the compensation package most likely to attract the individual. We are available to negotiate salary and benefits. Client satisfaction is critical to our success. We are available help to assist in a smooth transition and assimilation.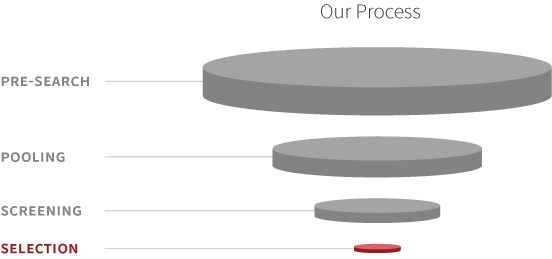 Because of our experience and faith in our search methodology we guarantee all of our placements for one year from the executive's start date. If an executive leaves for any reason within 12 months of his or her start date, we will repeat the search and locate a replacement for that executive at no charge.

Ready to find the perfect candidate?
Contact Karras Consulting today to learn more
about how we can help your organization or agency.